5th of February 2017 Our beautiful April and handsome Casper became parents of 6 cute kittens: 4 boys and 2 girls.
April and kittens are absolutely fine.
Kittens will be ready to go from April 2017 - TICA registered, 5 generations pedigree, Microchipped, vaccinated, insured, kitten starter pack, toys and blanket, litter...
Ready for deposit * N * O * W *.

Currently all kittens in this litter are secured with deposit. Thank you very much.
Ready for a viewing from end of February 2017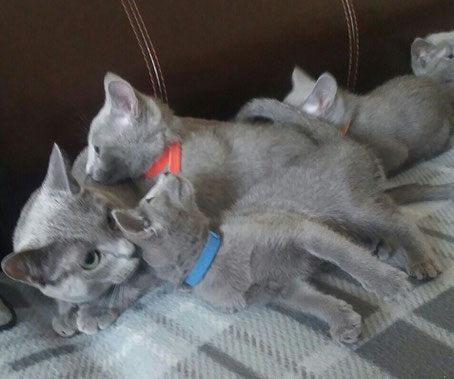 11th of April kittens passed VET check and had First Vaccination done.
All kittens feel good and healthy.
Second vaccination booked for 2nd of May 2017.
Shortly after kittens will be ready to go to new families!!!
TO all new owners:
contact me please to confirm collection day and time ...