Russian Blue cats are most frienliest and affectionate breed, as well as hypoallergic, so people with pet allergy can have it.
     ALL OUR RUSSIAN BLUE CATS HAVE DEEP EMERALDISH GREEN EYES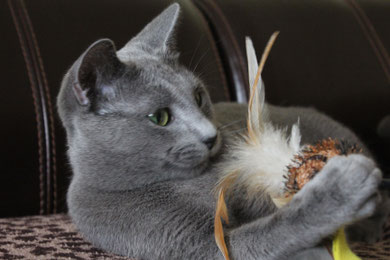 Our Male - Casper. DoB 23 of January 2013. Casper's Pedigree is full of Champions, International Champions. He came to us from Ukraine. Thanks to his breeder Mrs Elena Leus for letting us have such beautiful boy.
Emelyan is very gentle and handsome male, producing stunning kittens.

DoB  19.03.2014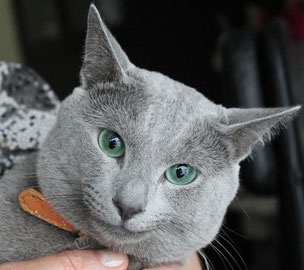 ANTON is our light silver male, came to us from Ireland, Collin's Garden Cattery
DoB 26.10.2015