We can invite you for a kittens viewing when kittens at least 5 weeks old. Please understand as it is only due to not properly developed immune system of kittens.
Our cats and kittens are 100% Pure Pedigree Russian Blue,
with green eyes and good for people with allergy.
      Welcome to put a deposit £200 to secure your choice and avoid disappointment. 
£890 a kitten.
We raise our kittens on Royal Canin and Raw diet,
LITTER that kittens used to is wooden pellet.

Our kittens ready to leave us at age from 11 weeks:
-TICA registered AS an INDOOR PETs ONLY;
- Microchipped;
-Twice Vet checked;
-Fully vaccinated;
-Wormed up to date;
-5 generation Pedigree;
-Insured;
-Kittens food, toys and litter;
-Contract and care list;
-Lifetime help and support;
-Socialized;
-Needed your LOVE and attention;
-To be your best friend;
-Will make you feel happy, busy, smiley and full-filled.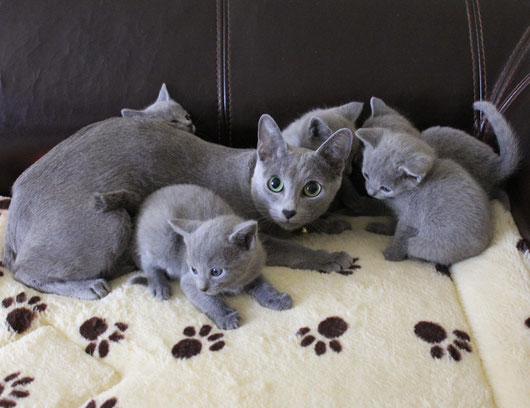 5 gorgeous kittens arrived 15th of October 2018.
Mum is green eyed beauty ALISA, Father is stunning ANTON.
3 boys and 2 girls.
Ready for a viewing and deposit now.
Ready to joint new families  first week of January 2018.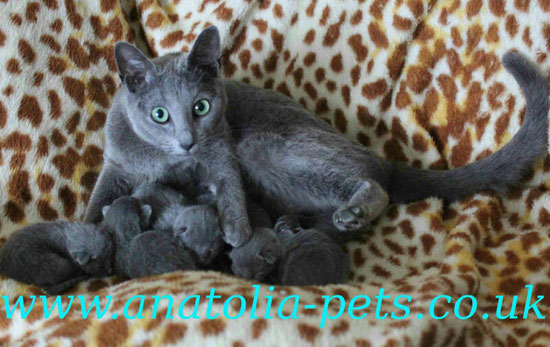 30th of August 2018 Emelyan and Lesya became parents of 7 beautiful kittens.

3 girls and 4 boys
Available for booking female and 2 males.
Ready for viewing from end of September and for deposit now.
Ready to leave - end of November 2018. 
All kittens found new families.

Kitten/Cat essentials
Things you need to get for your new family member- Kitten.